Former PresidentGeorge W. Bushappeared on Ellenyesterday to talk politics, friendship and the poncho.
The poncho was a problem, host Ellen DeGeneres began.
In case you forgot, the poncho in question was the infamous one Bush wore or, rather, attempted to wear at President Donald Trumps inauguration in January. As Bush tried to stay dry, his poncho-wearing skills were put to the test and the result was a series of hilarious photos.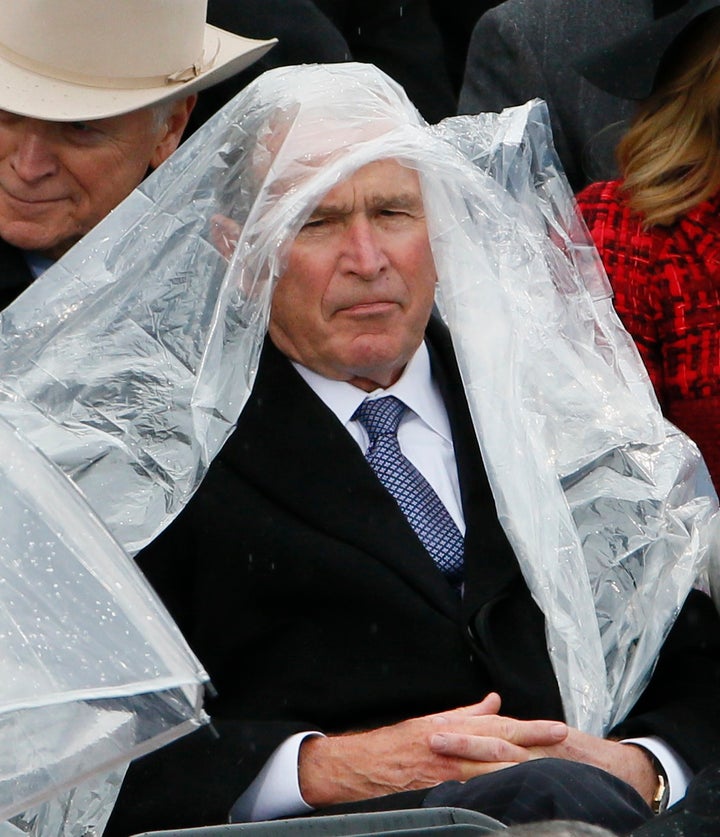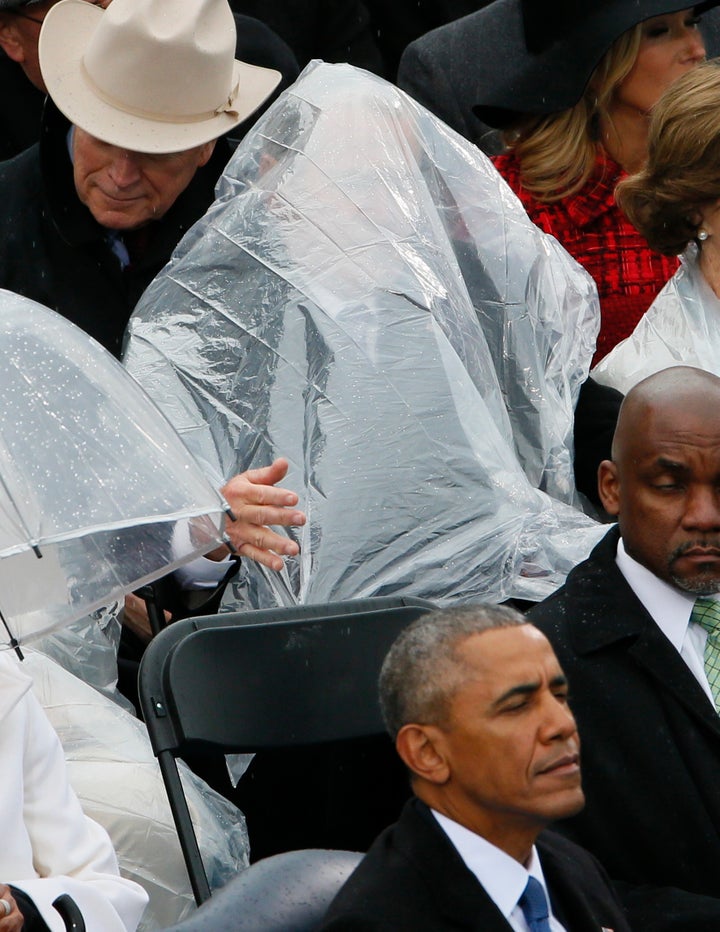 Had you put one on? Was that the first time? DeGeneres asked him.
It looks like it, thats for sure, Bush replied while laughing.
The former president was a great sport during the interview. He was even treated to a good belly laugh after the host suggested poncho ineptitude must run in the family, showing a hilarious photo of Bushs mother, Barbara Bush, struggling with one, too.
The segment ended with a gift from DeGeneres a special poncho just for her guest.
See? Politics can be lighthearted after all!
Read more: http://www.huffingtonpost.com/entry/ellen-asks-george-w-bush-about-the-inauguration-poncho-had-you-put-one-on_us_58b8297ce4b0a8ded67ab7d0?ncid=inblnkushpmg00000009